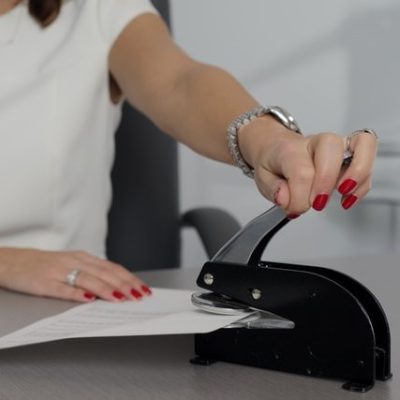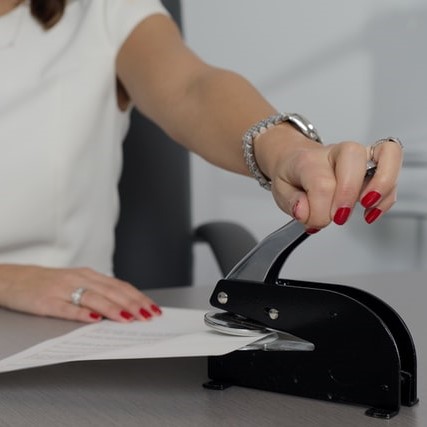 Notarizations
Burnaby Notarization Services from Maryam Soheilsayar
As Notaries, we are asked to notarize or certify a great variety of documents for British Columbia, Canada and countries around the world. After being executed and notarized, foreign documents will often require an "Apostille" and will need to be authenticated and/or legalized. This is not a process that we can do in our office, but we will guide you to the appropriate authorities who can complete such authentication and/or legalization.
Contact the Burnaby, Metrotown offices of Maryam Soheilsayar, Notary Public, for knowledgeable, thorough and comprehensive notarizations in Burnaby, Vancouver, New Westminster and throughout the entire Province of British Columbia.You can reach Maryam and her staff at (604) 433-1911 or at info@erechsteiner.ca.
Notarizations Burnaby
Affidavits
You may have received an Affidavit prepared by a legal practitioner, financial institution or government office that requires that your signature be notarized;
Statutory Declarations
These documents cover a wide spectrum of issues. Often these declarations will be provided to you and you just have to fill out the information and bring it to our office for execution and notarization. However, often you will be asked to prepare the Statutory Declaration on your own. In that event, our office will prepare it for you based on the circumstances and information that the Declaration is required to cover.
Travel Documents for Minors
If your child or children are under 19 years of age and are travelling out of the country with only one parent, or another family member or friend, you will be required to sign a document allowing your child to travel abroad without you.
Invitation Letters
Many countries require a family member or friend to declare that they will support foreign visitors prior to granting the travel visa for such visitors. You can prepare your own invitation letter and bring it to us for execution and notarization, or we can prepare the document for you.
Foreign Pension Declarations/Life Certificates
Are you receiving a pension from another country? We can notarize your life certificate to confirm that you are still living, so that you can continue receiving your foreign pension.
Insurance Loss Declarations
Has ICBC or your home insurance asked you to declare a loss? We can witness your execution of such declarations.
Contractor Declarations
With respect to the Builders Lien Act, contractors or sub-contractors are often asked to declare that all suppliers and sub-trades have been paid in full. We can assist you with these declarations.
Custodianship Declarations
Are you looking after a minor from a foreign country who is studying here in Canada? The local authorities will require you to declare that you have been appointed as Custodian by the minor's parents.
Change of Name Declarations
Are you changing your legal name with the Division of Vital Statistics. We will witness your declaration confirming all information in the application is true and correct.
Pharmacare Declarations
Are you applying to Pharmacare for assistance with your medical prescriptions? Both you, and your spouse, will be required to execute this Declaration in the presence of a Notary Public.
Declaration of Common-law Status
Is Immigration Canada asking you and your spouse to declare your common-law status for immigration purposes? Both you, and your spouse, will be required to attend at our office to execute this Declaratoin.
Authentication/Legalization of Foreign Documents
Many documents, depending on the use or country, will require an authentication and/or legalization process. This process involves confirmation that our Notary is in good standing with The Society of Notaries Public of British Columbia, and often requires further documentation and approval by the consulate or embassy of the country in which the legal foreign document will be used. We will ensure that the document you have executed will be approved by The Society of Notaries Public of British Columbia, the appropriate consulate or embassy, and in some cases the Governor General of British Columbia.
Certified/Notarized Copies
You may be asked to provide a notarized copy of your legal documents such as passport, birth certificate, death certificate, marriage certificate, drivers licence, landing permit or permanent residence card to a third party. In order to prepare a certified or notarized copy of a legal document, we will require that you provide us with the original, we will make a copy in our office and certify the copy to be a true and accurate copy of the original.
At the Burnaby, Metrotown office of Maryam Soheilsayar, Notary Public, we assist the public with numerous types of miscellaneous documents that need to be executed in the presence of a "Notary Public" or "A Commissioner for Taking Oaths". As a member of the Notary Society of British Columbia, we are able to execute documents in both capacities.
We "notarize" documents in two ways. The first is that we witness your signature as you execute a document in the presence of our Notary Public. Prior to signing you will have declared that you understand the document, that the contents of the document are true and accurate and you have provided at least two adequate and valid pieces of government identification confirming that you are the person named in the document. The Notary will have to personally watch you sign the document before placing her signature and seal on the document.
The second way of "notarizing" a document is to make a certified copy of an original document. In order to do this, you must provide the Notary with the original document. The Notary then copies the document and places a certification on the copy that it is a true copy of the original document which was presented to the Notary.
In our modern world of computers and scanned documents, we are often asked to certify a document which has been downloaded or has been scanned to you by someone and that is the only "original" that is available. In some of these circumstances, we can prepare a Statutory Declaration whereby you declare that the document is the true and original document. Our Notary will then witness your execution of such Statutory Declaration.
Often documents signed in our office are for use in foreign jurisdictions. A lot of countries require an "Apostille", or the Canadian equivalent thereof which is referred to as legalization and/or authentication. Depending on the country and purpose, this process requires certification from one or more of the following: the Notary Society of British Columbia, the consulate of that particular country, the Attorney General of British Columbia or the Minister of Foreign Affairs. Our notary office