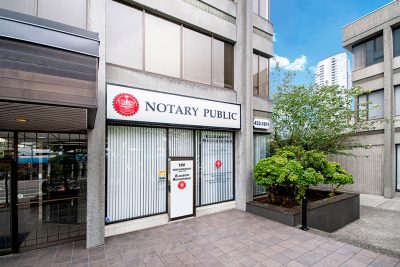 Contact
As British Columbia Notaries, our scope of legal practice pertains to real estate matters, estate planning and notarizations. Our office can assist you with your property transactions, preparation of your Wills, Powers of Attorney, Representation Agreements and Advance Directives… and notarization of a wide variety of declarations, affidavits and authorizations.
Count on Maryam Soheilsayar for a complete array of notarial services, including:
Notarizations

Estate Planning

Real Estate Transactions

Mortgages & Refinancing

Wills & Powers of Attorney

Representation Agreements

Statutory Declarations & Affidavits

Sponsorship Declarations

Travel Letters (For minors who travel)

Certified & Notarized Copies of Documents

Invitation Letters
Contact Maryam today to schedule an appointment or discuss your notarial needs!
Suite 100 – 5050 Kingsway
Burnaby, B.C., V5H 4C2
Tel: (604) 433-1911
Fax:  (604) 433-8970
E-mail: maryam@msoheilsayar.ca
Business Hours:
Monday – Friday, 9:00 AM – 5:00 PM
After hours and emergency service available
Home and hospital visits available
Wheelchair accessible office
Methods of Payment:
Cash, Personal Cheques, Direct Debit